Dear Fans,
I appreciate the support over the past decade (and more!) of music.  It is wonderful to know you and even better to play music for you.  My only wish is that it will continue for a very long time.
And with those words spoken, I have some news for upcoming gigs that are of special importance to me:
Caminos Flamencos at the New Parish
This is a momentous occasion.  This Saturday at the NEW PARISH in Oakland, CA. For over a decade I have been captivated by the spirit and music of Flamenco, Traveling twice to Spain to indulge more in the land of where this style transformed into what it is today. One of the most prestigious Flamenco groups of the Bay Area, 'Caminos Flamencos' is performing a set at the New Parish Saturday Night. Please get your tickets soon!
More about this gig: I am being featured at the show for the first time. I remember in 2002, I walked into Yaelisa's class in Sacramento, certain I would learn and/or help the class with my guitar skills. I didn't get more then a bar into playing before I was stopped. Appreciating the sincerity of the style and how you either have it or you don't type of attitude. I cannot say I know Flamenco to this date, but I am happy to be performing a piece with the Acclaimed Jason McGuire, Flamenco Guitar virtuoso, on a rendition of some new tunes I have created in the past years, inspired by the Balkans, as well as Flamenco. You will here 'Nuevo Flamenco' this night, what Caminos Flamencos is known to bring to the table with outstanding dancers and singers.
Marlon Aldana (from JAB) will be on percussion, as well as Paul Martin (Bass JAB sub), so you will here a full rich sound coming from the club. Come get your tickets now and reserve a seat with a good view. Get there early to not miss out on when I perform the song(s).
Fukushima Kids Benefit Show
The full band is gearing up to head to 'Mendocino' November 21st for a Fukushima Benefit. More info soon at: www.justinanchetaband.com — As well, we will have some get-togethers in Nevada City and Auburn in December. hope you can make it.
Folklyrico Nights at the Revolution Cafe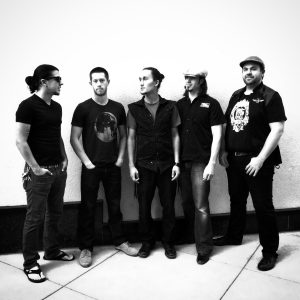 There is also a residency I am doing for the next two months at the 'Revolution Cafe' every 3rd wednesday. Please come check it out 8:30 to 11 pm in San Francisco.
Thanks for the Awakening!
Thank you all for the lovely show at Awaken this past weekend. The vibes were high and the dancing went off with a full house. Appreciating the support and grateful for the musicians and friends in my life.
All my love, and I look forward to seeing you at one of the shows in November,
Justin Ancheta
justinanchetaband.com
justinancheta.com
soulgraffiti.info