After years of having issues with the distribution channel we selected for the 2013 release of PLANT, we are changing from Tunecore (yuck!) to release under a new digital platform! We will let you know how it goes soon.
We are ending the year with a Justin Ancheta Band show at the Crazy Horse in Nevada City on December 23rd. Get your tickets in advance and RSVP to the event here.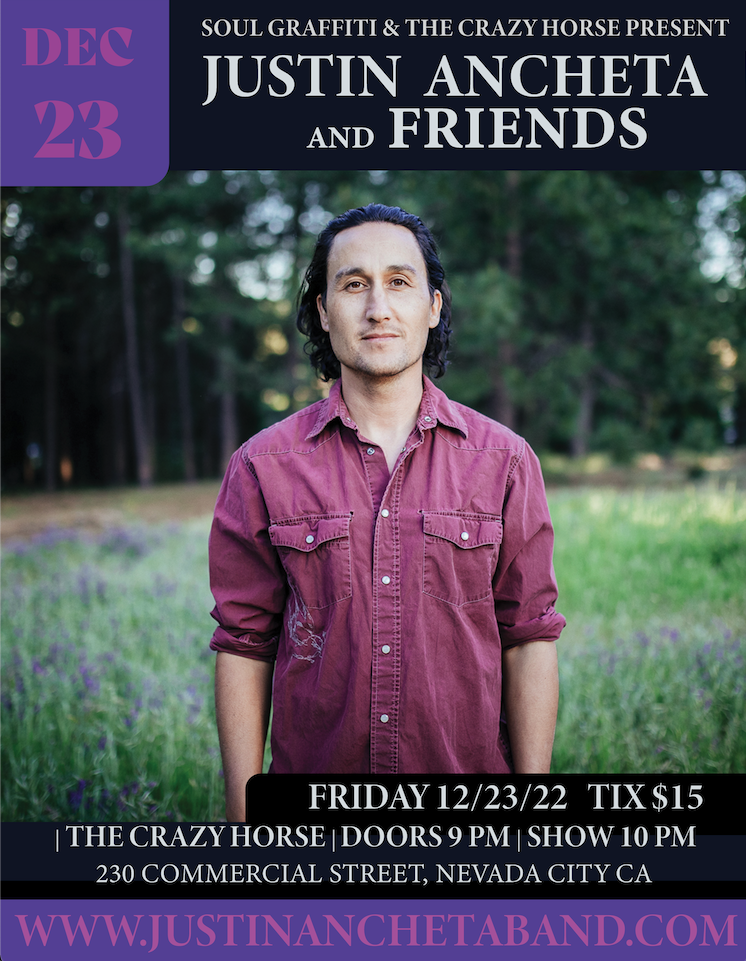 More shows can be found on the sites of bands that Justin plays in, Honey of the Heart, to name one! The band just had an album release at the Center For The Arts in Grass Valley, combining with the efforts of BrightSide Blue, Lindsay Bellows & Ananda Vaughan. Last bit is that they just released two albums in one night, spanning the entire 15 song live performance album from the Center for the Arts, plus the 8 song disc of all the singles the band created during the Pandemic.
Look out for 2023 as the band is already getting requests to perform throughout the country and beyond. bookings in both Mexico and the East coast of the United States is on the docket combined with the usual California and West Coast tours happening annually with the band.
Want to get some music for a friend? Go to the Justin Ancheta Band – Bandcamp page to give the gift of music to a friend. You can get the entire catalog of music for $24. That is multiple albums that can be downloaded as an MP3, FLAC, or WAV file of your choice. Follow this link to go there.
Our music and video page also has some great content for you there too!